Hundreds of families come through our doors each year. It takes just as many household items to care for them.
One of the most direct ways you can shop to support RMHS is by purchasing Wish List items for our Ronald McDonald Houses or Ronald McDonald Family Rooms. Before making a donation or doing a Wish List Drive, please see our list of most urgent needs.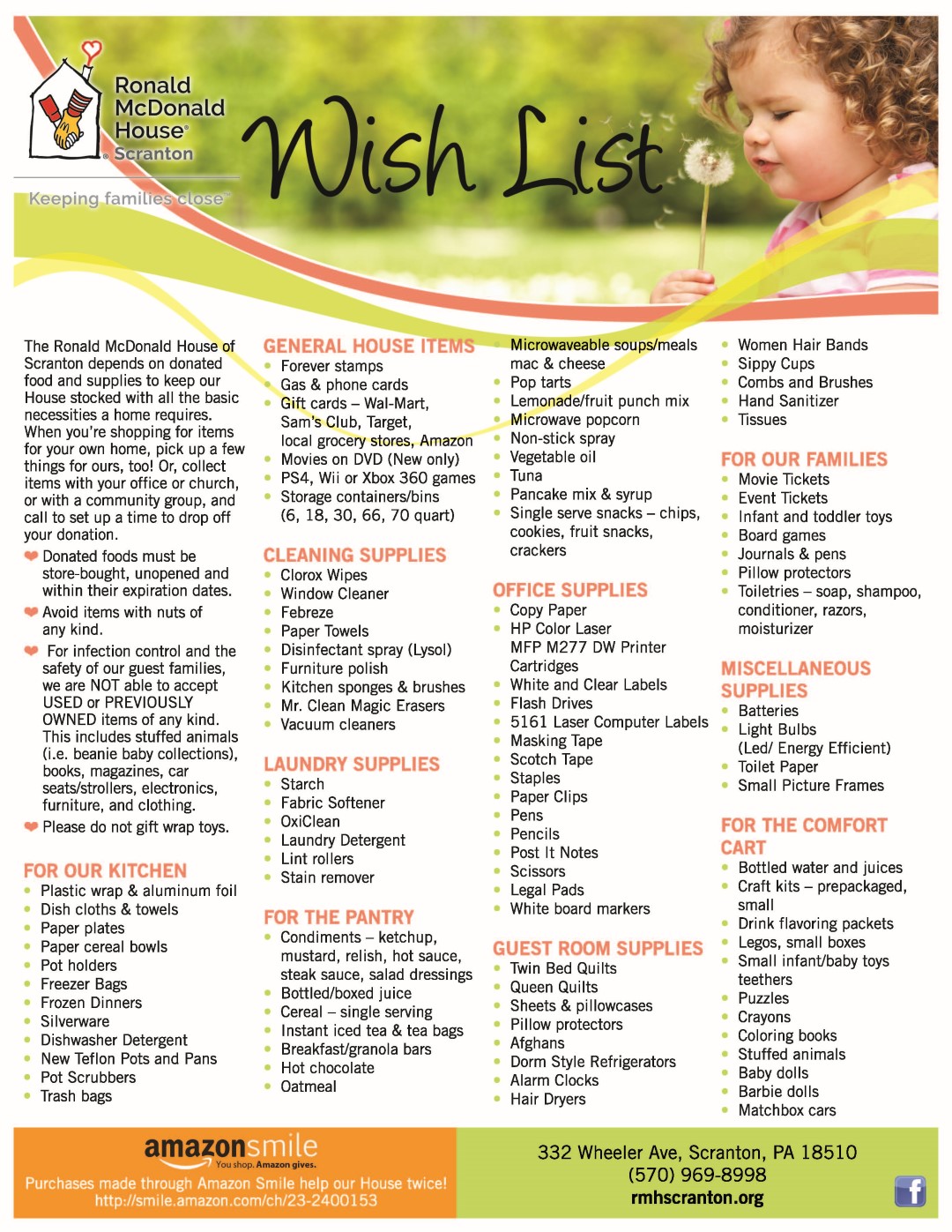 Amazon Wish Lists
When you buy from our Amazon Wish List, the item is shipped directly to us – often with free shipping and handling. Please remember to 'send these items as a gift' and add your contact information to the gift card so we can send our thanks!
For questions or to schedule a drop-off of Wish List items, please contact:
Ronald McDonald House of Scranton
Richard Bradshaw
332 Wheeler Avenue
Scranton, PA 18510
Phone: 570-969-8998