Get Involved
The Ronald McDonald House of Scranton relies on donors like you to operate our House. On average it costs over $100 per day to allow a family to stay with us to be close to their child in the hospital. We never turn a family away for inability to pay. Your gift keeps families together during challenging times.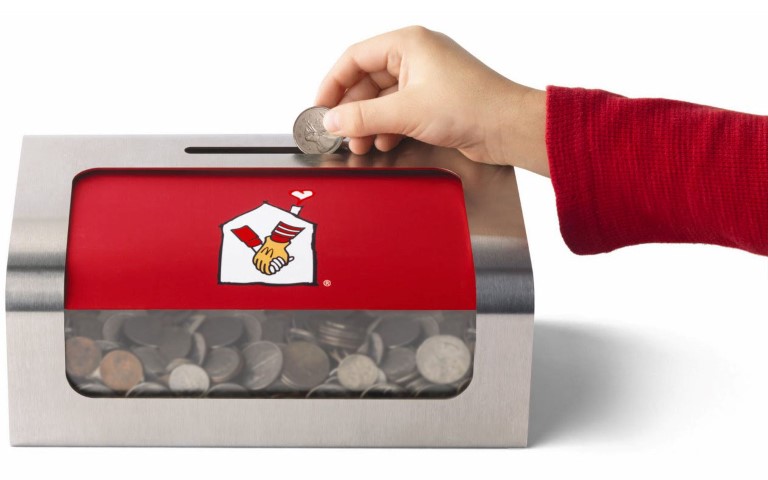 Make a Cash Contribution
Since 1986 when we first opened our doors, those doors have never closed. We have been open 24 hours a day, 365 days a year for over 30 years. This is only possible because of the donations of countless people like you. We depend on donations of all sizes. Please give generously.
Donate Stuff
Organize a Wish List drive with your group or organization. Pick up a few extra items the next time you're at the store. We need everything a normal family needs times 10! View our complete wish list.
Amazon Wish List
Cook a Meal
Volunteers prepare dinner every day in our kitchen for our families. Families don't have to worry about deciding where to eat or how they're going to pay for it or to spend precious time preparing it. Get all the details here. 
Donor Policy
Your privacy is important to us.  To better protect your privacy, we provide this notice explaining our online information practices and the choices you can make about the way your information is collected and used. 
Learn more
Online
For those who wish to make a donation online, you can use our online donation form using your credit card.
We now accept donations online via credit card. All types of credit/debit cards (including American Express, Discover, Mastercard and Visa), are accepted.
Donate Now Online
Via Money Order Through the Mail
For those who wish to make a donation by mail, please make your checks payable to the "Ronald McDonald House of Scranton". Our address is:
Ronald McDonald House of Scranton
332 Wheeler Ave.
Scranton, PA 18510
Ronald McDonald House would like to thank all past and present Donors. Ronald McDonald House counts on the generosity of local businesses, groups, and individuals for their donations and contributions that support the House's daily activities and up-keep. If you or your group or business would like to make a contribution please contact us at the number above.
The Ronald McDonald House is now offering our donors a more simplified approach to making donations.