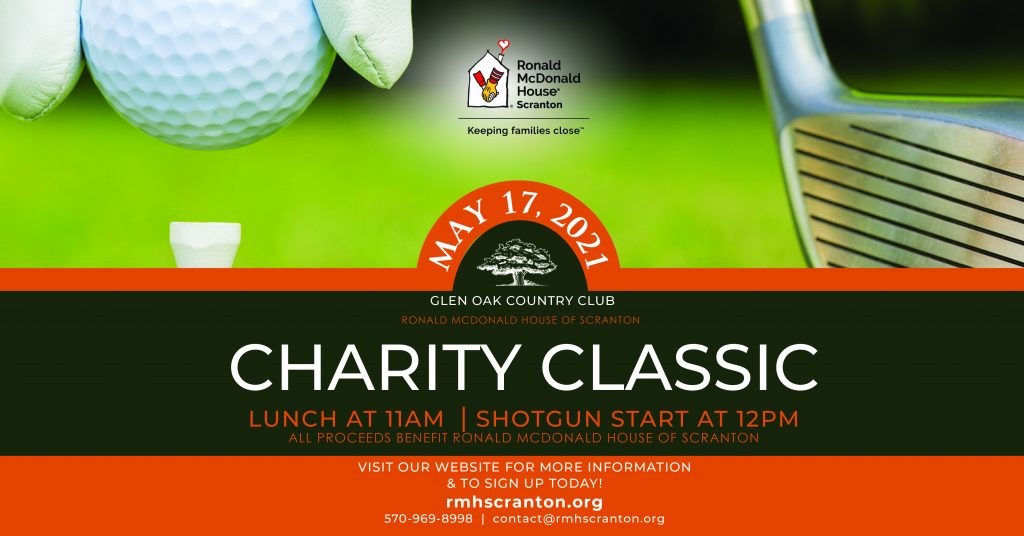 We are excited to announce that we will be holding our Ronald McDonald House Charity Classic on
Monday, May 17, 2021 at Glen Oak Country Club.
The Ronald McDonald House of Scranton helps families with hospitalized children who are receiving treatment in our region's medical facilities. The RMH of Scranton offers a home away from home for families of seriously ill children. Because of the compassion and commitment of this community organization, every family whose child is receiving care in an area medical facility is offered a place of safety, comfort and care, free of charge, all year round.
Another facet of the Ronald McDonald House's function is their Family Room Program. This is an area set inside a medical facility servicing pediatric patients. RMH of Scranton is able to operate Family Rooms at both Moses Taylor Hospital and Geisinger-Community Medical Center in Scranton and Geisinger Wyoming Valley Medical Center in Wilkes-Barre.
We are honored to advocate on behalf of the meaningful mission of the RMH of Scranton. Its work has had an immeasurable impact on our community for over three decades, serving tens of thousands of children and their families at their most trying and difficult time.