"The Wish List is a great way to help!"
One of the most direct ways you can shop to support our mission is by purchasing Wish List items for our core programs. Before making an in-kind donation or having a Wish List Drive, please see our list of most urgent needs.  Click one of the three button options below to help with what we need today.
Hospitality Bag Drive
View our amazon wish list
Pandemic Relief Wishlist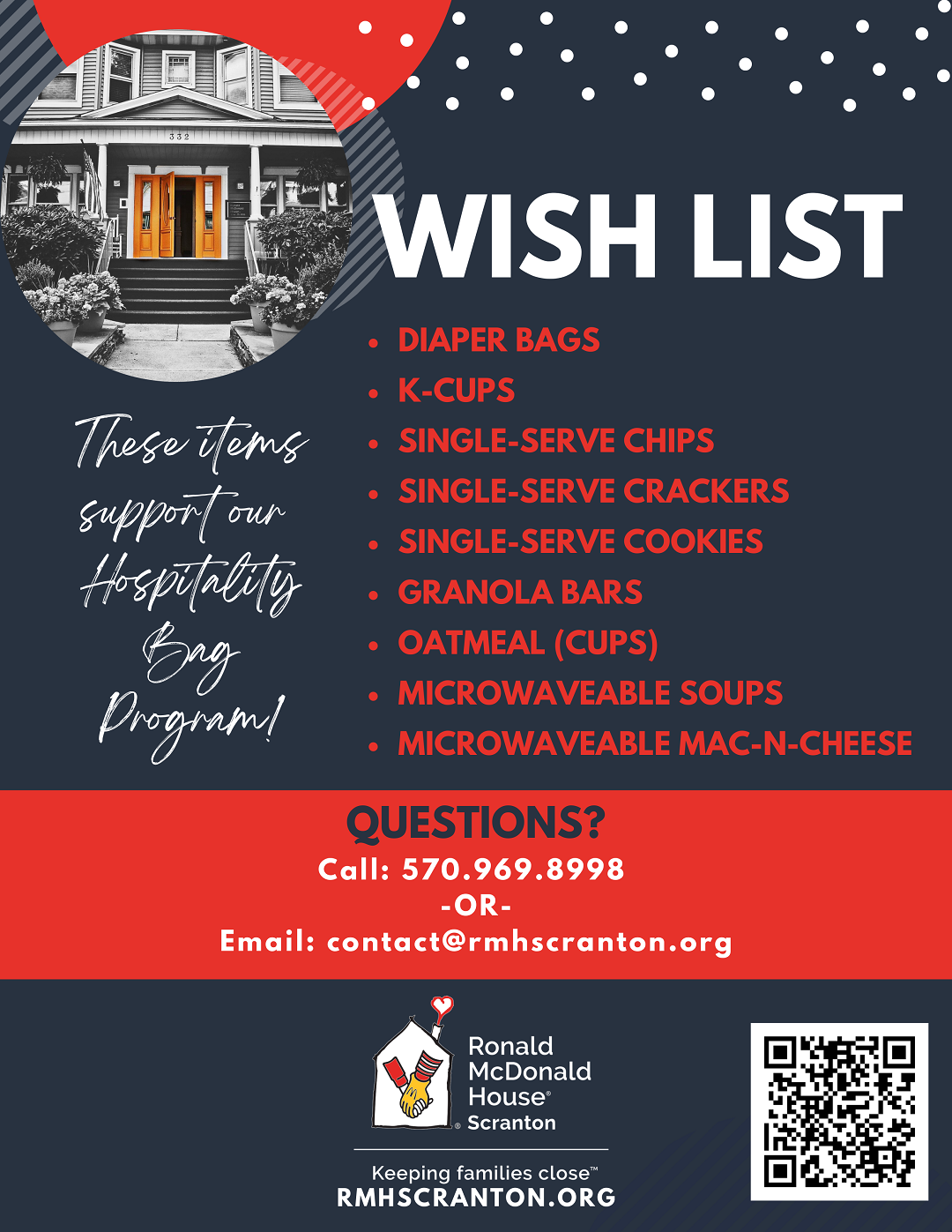 Amazon Wish Lists
When you buy from our Amazon Wish List, the item is shipped directly to us – often with free shipping and handling. Please remember to 'send these items as a gift' and add your contact information to the gift card so we can send our thanks!
For questions or to schedule a drop-off of Wish List items, please contact:
Ronald McDonald House of Scranton
332 Wheeler Avenue
Scranton, PA 18510
Phone: 570-969-8998
Download / print our Full Wish list PDF